Sign yourself.
Be your own label.

Sell your music. Keep 100% of your earnings. Get paid weekly!
Get your music on every streaming platform. We guarantee transparency and trust, always.
Helping you with your money and
helping you with ours.

/
Automatically split royalty payments with your collaborators.
/
Using ML/AI if we predict you'll be trending, we'll be investing.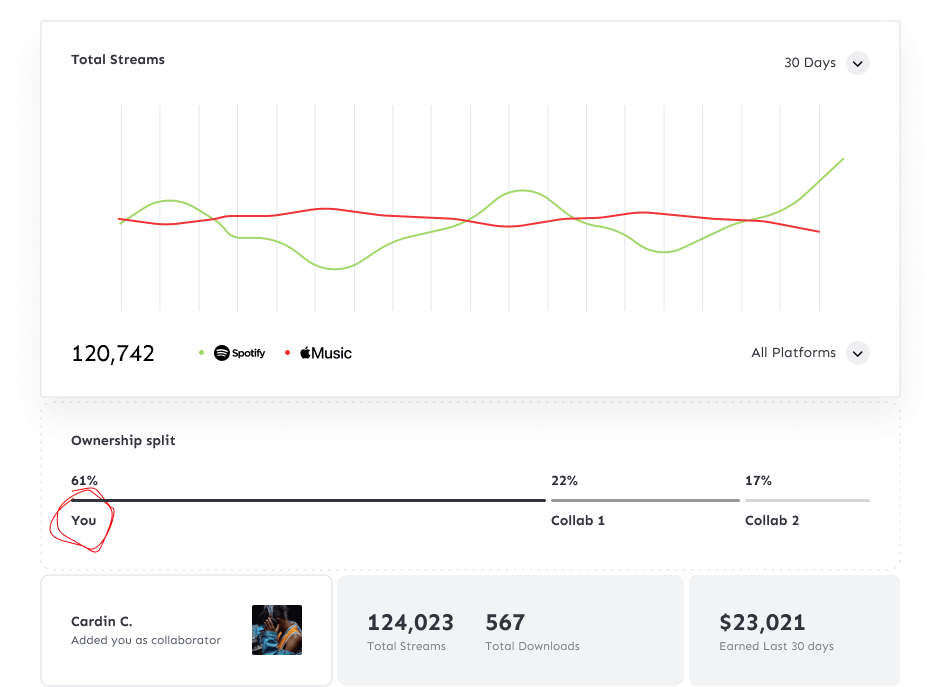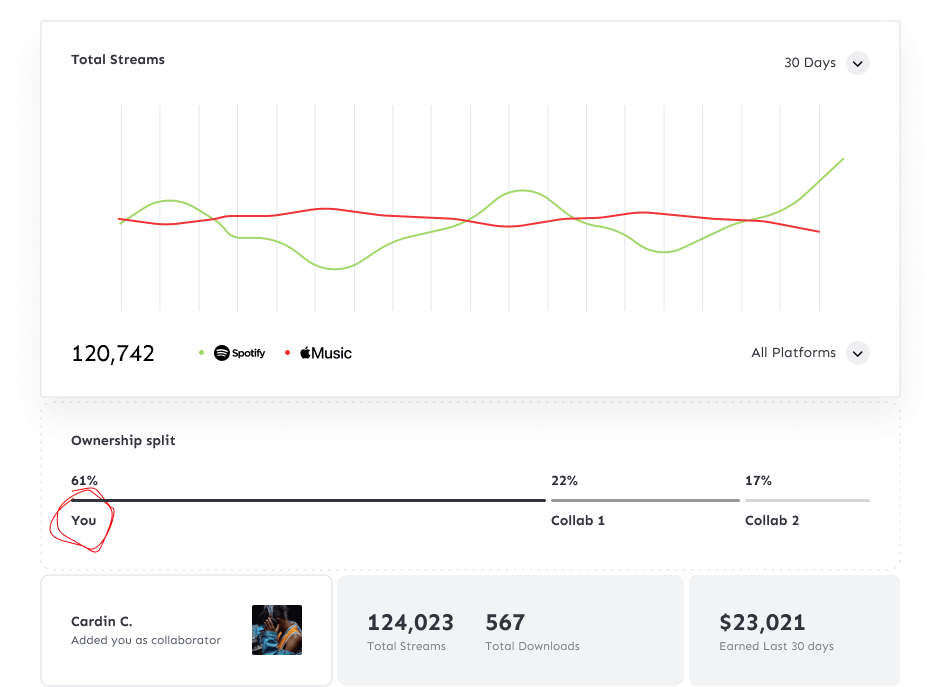 Branding yourself has never been easier
Low maintenance micro-site automatically built just for you.
Use Traclinks™ to route fans to listen on their preferred streaming platform.
Artificial intelligence helps you make smarter decisions.
/
All your streaming & fan data at your fingertips
/
Key indicators to guide you along your journey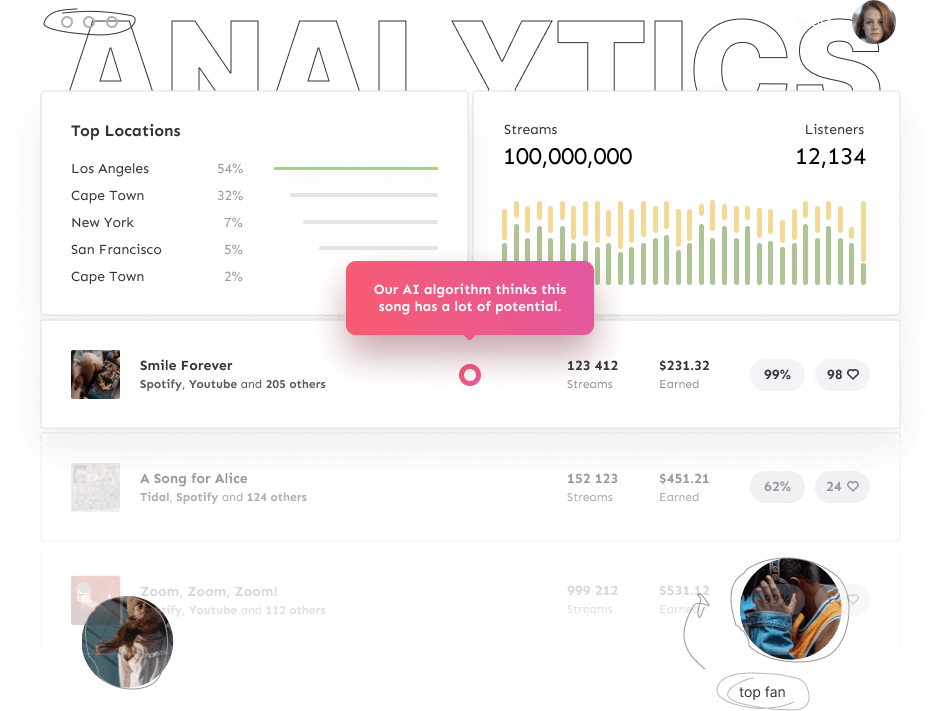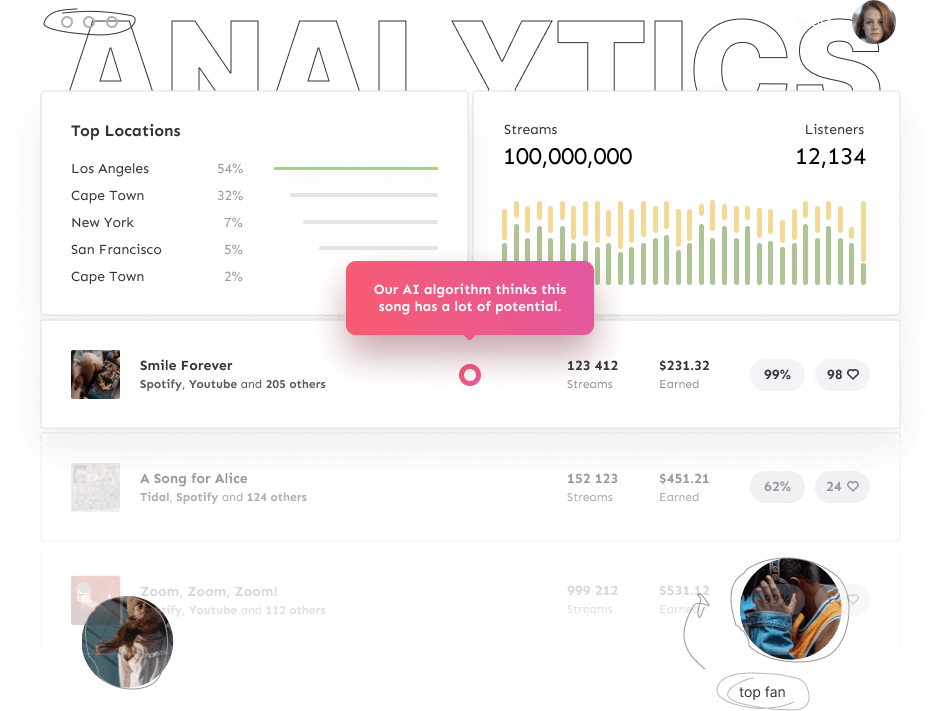 Whether you're up and coming or already established, we've got you covered.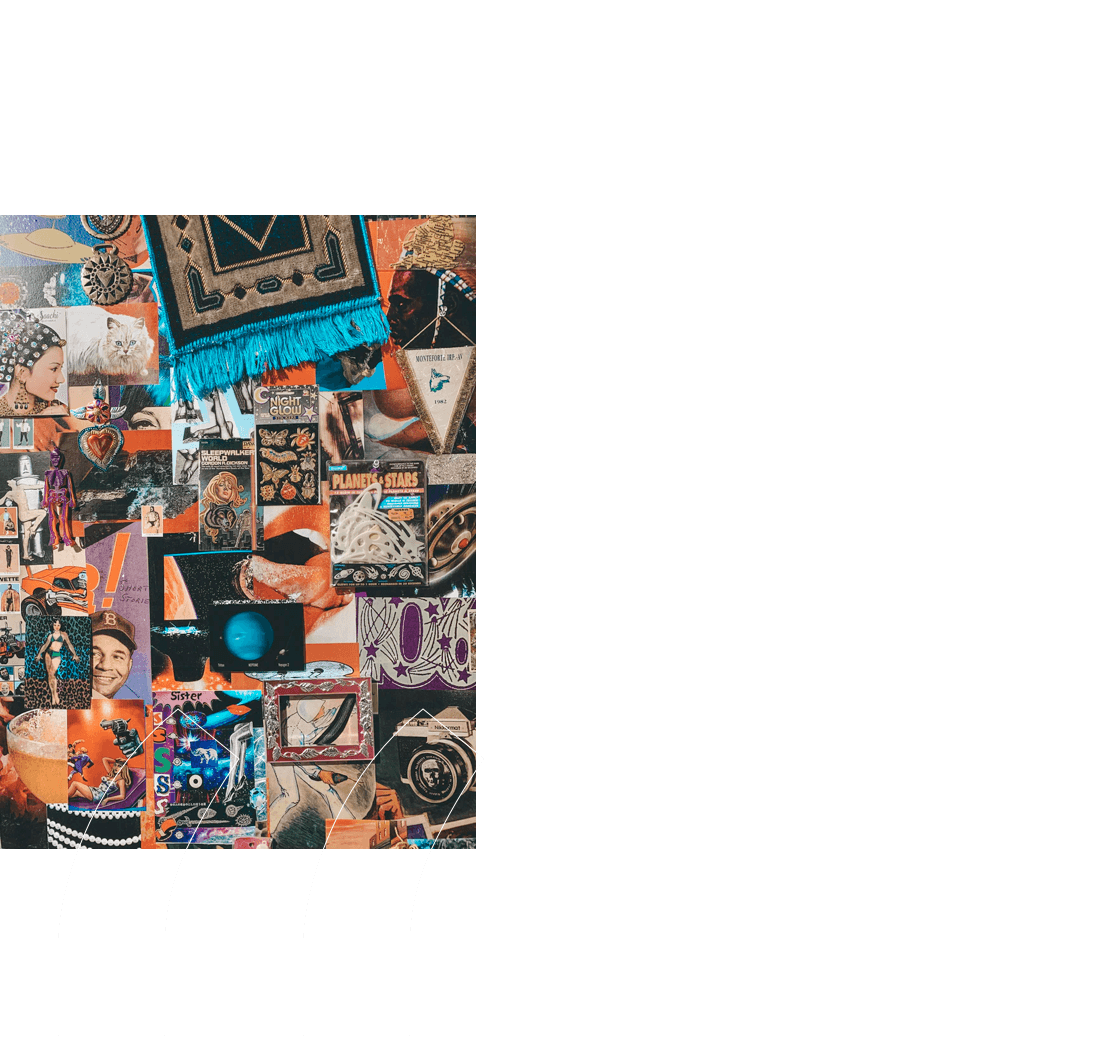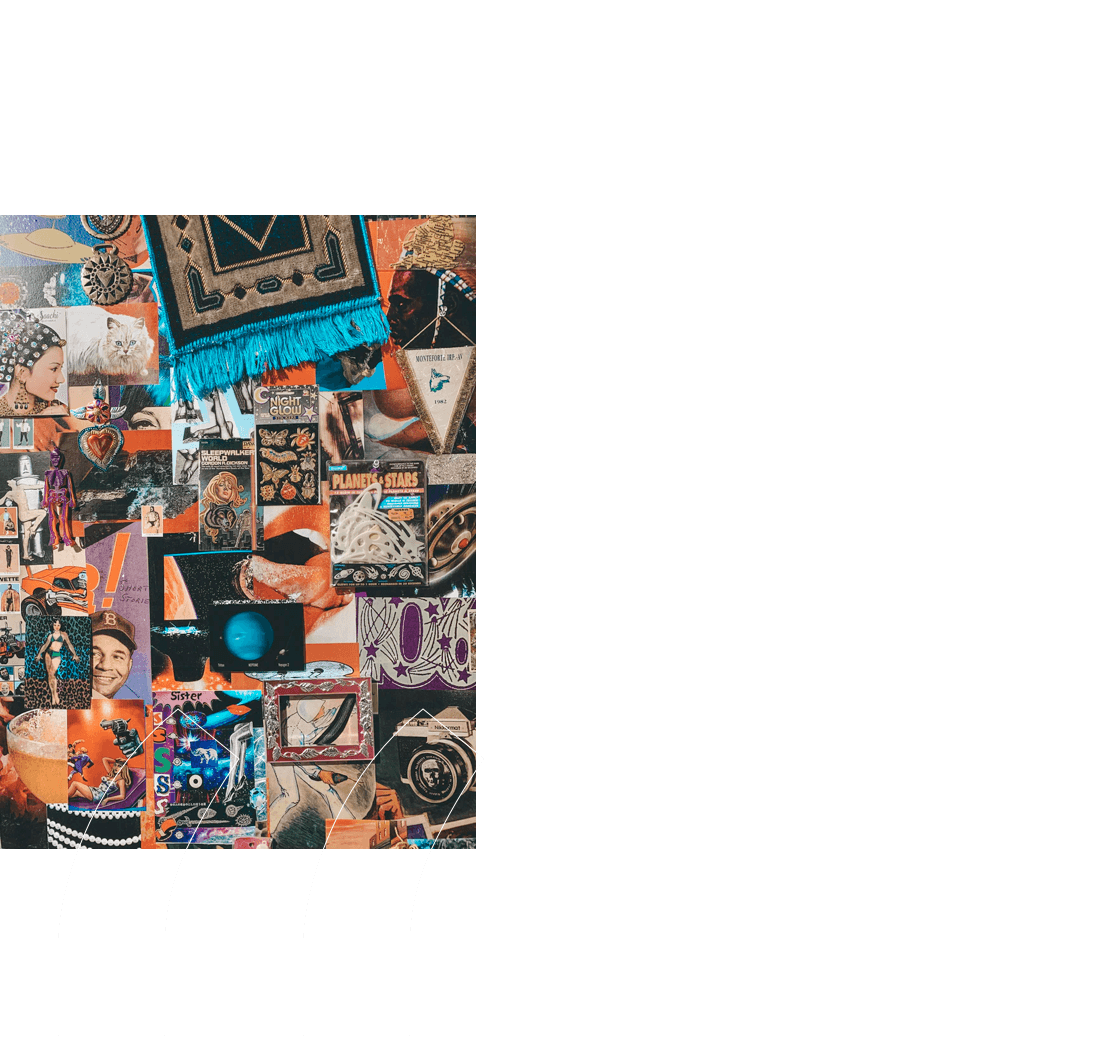 Manage your career
from the palm of
your hands.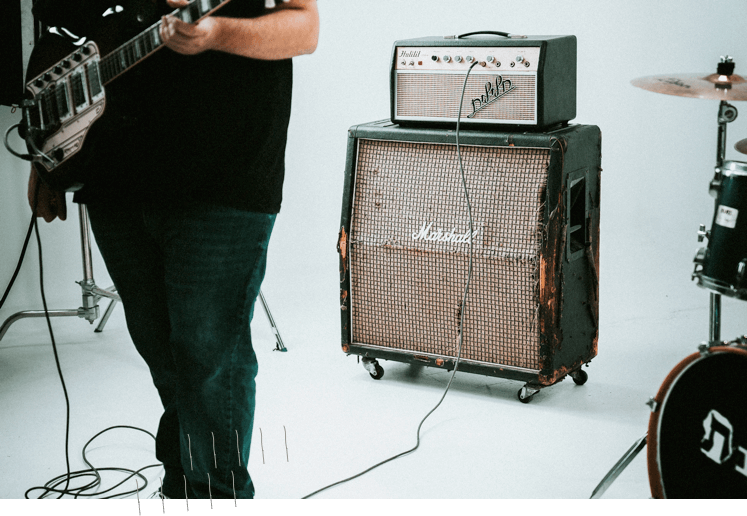 Our all-in-one solution increases your productivity and maximizes your earning potential.
Focus on what you do best, we'll take care of the rest.